A fun fact "pho" you: In Vietnam and/or in Vietnamese communities worldwide, pho is actually served at breakfast time, as a start to the day. Pho to the Vietnamese is like the donut, oatmeal or muffin to the Americans. Fascinating, right?
Traditional pho (pronounced "fuh") is the Vietnamese national dish. Pho is typically made from beef stock and spices to which rice noodles and thinly sliced beef or chicken are added. Cooked for 12-24 hours, pho develops distinctive tastes and aromas, unique to each cook. And while pho is a soup, the name "pho" actually refers to the noodles included in the soup.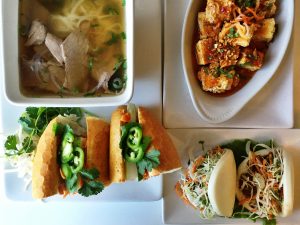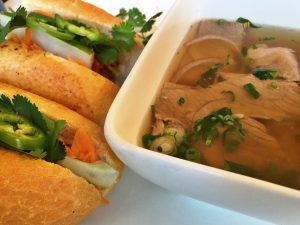 Pho is customizable to individual palettes. When served, pho is typically presented with a side of herbs, vegetables, and sauces. Namese's manager, Denise Doan, suggests that the "herbs are torn by hand into small pieces and sprinkled into the pho for more flavor." In New Orleans, flavor and spice make everything nice so consider that you're inside scoop.
While still holding onto tradition of true Vietnamese culture, Namese-style pho features a few unique elements. Namese's pho is made from beef bone marrow broth, fresh flat noodles & your choice of protein wok-seared with bone marrow oil, garlic and onions. Namese currently offers 9 options, two of which cater to the extensive vegan population that visits our Mid City location.
PS: National Pho Day is December 12th. Check back for details on celebratory specials!