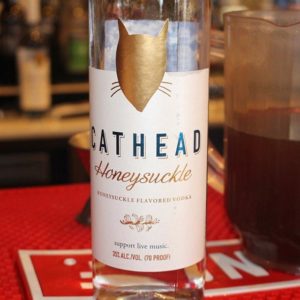 While namese's Mid-City location is known for its traditional Vietnamese fare, the bar and specialty cocktail menu holds it on. The menu consists of classics, signature favorites, and some seasonal spice that rotates quarterly. The mixologists are Cathead Vodka have introduced us to a cocktail special featuring their delicious Honeysuckle vodka and our signature Jasmine Tea.
Hot Jasmine Tea Toddy
Cathead Honeysuckle Vodka
Honey
Lemon
Jasmine Tea
Bitters
PS: With January being the unofficial month of cold and flu season, this cocktail and our warm bowls of pho are all-star remedies that taste and feel good.
Photo Credit: Instagram foodie, @kiet_kat